This project is a mandatory legal requirement that should make all existing businesses and new businesses that develop activities listed in Annex I of the IPPC Directive.
Managers of hazardous waste
Chemical plants
Fur tanning facilities
Fur tanning facilities
The company's existing project must be submitted before January 1, 2007.
The new company must file this authorization prior to the start of it.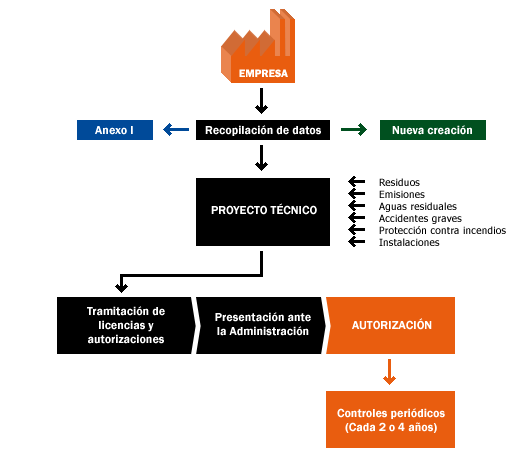 Project content
The review of authorizations and permits
The description of facilities and state of the same
The raw materials, auxiliary and products
The consumption of natural resources and energy
Fire protection
Emissions of all kinds (water, air, waste, noise ...) and their impact on the environment considered
Advantages of this authorization
Ensures compliance with legislation
This is the step before of the ISO 14001